Mobile Contactless Payments
Mobile payments, loyalty and couponing in a single transaction.
Meet consumer expectations of touchless experiences with Paycentiv, our mobile contactless payments  and loyalty app. Not only can consumers pay for goods and services without touching cards or payment terminals, but they can join loyalty programs to earn points towards rewards.
The Power of Mobile Contactless Payments
Paycentiv offers more than contactless payments. With integrated loyalty and couponing technology, users can earn points or offers to redeem towards purchases at the time of payment.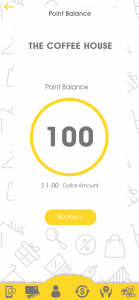 Discover the Magic of Our Mobile Contactless Payments App
Ready to discover what our mobile coupon platform can do for you? Schedule a demo with our knowledgeable, friendly experts to discover how this revolutionary marketing tool can grow your business.